This page is mainly for non EU passport holders: eg Brits, Americans, Canadians, Australians and New Zealanders who would like to train with us and then teach English in France.
Please bear in mind that everyone can come to do our TEFL course as a tourist with no need for a visa. Brits are allowed to be in France for 90 of any 180 day period, ie 3 months. Most do the course in the first month, as this still leaves you with 2 months to travel and even teach online as you do so
Can Brits and Americans teach English in France?
Yes, and here are the main ways:
1) Applying for a business set-up visa in France
Applying for a long stay visa by claiming that you can make a viable business out of English teaching: link for one year. You'll need to submit a business plan. This shouldn't be too hard to do if you are a native speaker of English, as these are now in very short supply due to Brexit! Of course doing our course is an important part of your business plan so mention it. You also need to show that you have savings equivalent to living on the French minumum wage, to tide you through while you do your job search after the course.
All the information about this visa is here
2) Doing a French course – student visa
People who do our course get a full 15% off French courses at the Alliance Francaise here in Toulouse. This is going to work out at about 500 euros a month and is ideal for those who really need to improve their French and have the budget to do so. You would stay in Toulouse for a minimum of 8 months (the first month doing your TEFL with us) but this can be renewed without the need to go home.
You have French lessons every morning and are free in the afternoons to teach English, once you are qualified with us. The student visa allows you to work up to 20 hours a week which is about the average for a teacher anyway.
Here is a link to find the Alliance Française.
Booking TEFL Toulouse + French student visa course: Procedure
We will help you with the following procedure, which is:
You apply for our course, and we will contact The Alliance Francaise Toulouse to find out when you can start theirs (asap after the course you want with us ends).
Once we have accepted you on the TEFL course, you book 7 months of their courses to be eligible for a visa with which you can work.  They will bill you for the first few months or so, and send you a registration certificate showing that you are booked in for X months with the first month being your TEFL course. You use the receipt to apply for a student working visa.
You pay them the outstanding months once you are here in person.
Their courses will be in the mornings, and so you will be free to teach in the afternoons and evenings privately and on a contract. Our trainees who have learnt French with them have very positive things to say about it on the whole!
Any questions just email us or use the contact form in the bottom right corner of this page
Can I renew a student visa once I am in France to carry on teaching English?
Yes. Once you have booked a minimum of 7 months of French courses (see above) then you can buy more and extend your visa once you are in Toulouse
*There are also 9-month courses at University Jean Jaures in Toulouse which are extremely well priced but places are limited and courses begin every September only.
The application form appears online for a short time every year, usually in early January to early March. Here is the link.
You need to apply for their course and then arrive a month early to do our August course. Or of course tag our course onto the end of theirs before you head back home.
Can Irish people do a TEFL course and then teach in France?
Yes, you don't need to be looking at this page! Ireland is part of the EU, so you can just go ahead and apply here  and study, live and work in France with no restrictions.
Can I get a working holiday visa to teach in France?
Canadians, Australians and New Zealanders under 30 years old (35 for Canadians) benefit from "Working Holiday Visas" so can  easily come and teach English in France for a year and do it all legally. We have quite a few who come and do our 4 week TEFL course in Toulouse and then stay for 11 months or more! You just apply through your local French Consulate or Embassy. Here is the link. Just ask – we can put you in touch with people who have done this with us too.
Can Canadians teach English in France?
Yes, you can do our TEFL course and stay on and work! For Canadians who are under 35, the working holiday visa allows you to work on a contract and can be extended after a a year without going back to Canada! It seems that Canadians get it easier than anyone! Have a look at the Consulate General of France for more information about this visa.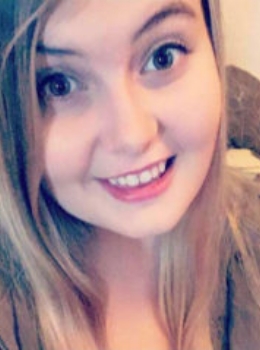 Can Australians teach English in France?
Yes, you can do our TEFL course and stay on and work! Australians have to be under 30 to be eligible for the working holiday visa, and unlike Canadians, their visas cannot be renewed in France. But Aussies can still come for a year to study and work on a contract! See Campus France for more info or here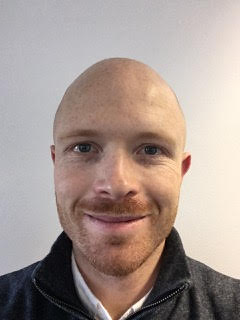 Can New Zealanders teach English in France?
Yes, and you can do our TEFL course and stay on and work! New Zealanders seem to be very welcome in France and work on a contract! We have had a lot of you over the years on our course.  The French Embassy NZ website has more information about this visa.
What can I do with my working holiday visa for France?
Come and do our 4 week TEFL course in Toulouse and teach English in the sunny south of France, of course!
I'm too old for a working holiday visa. Can I still teach English in France?
Yes, but you will have to go for one of the student visa options above (ie study French here)
Any other ways Americans can teach English in France legally?
If you don't want to do our TEFL course + student visa route (scroll back to the top of this page) you will need to have a job offer. This is rare – the employer would have to prove that they can't find anyone living locally who could do the job. Not worth considering unless you are actually in Toulouse teaching already with a student visa.
They marry a local – religious or non religious marriage…! The latter is called getting "Pac-sed". Quite a few American ex trainees have been people who are in the process of getting "pac-sed"
How did Brexit affect Brits teaching English in France?
As of Jan 1 2021 Britain was no longer part of the EU, so Brits became like Americans, only allowed to visit France for 90 out of any 180 day period, and not allowed to work here. Many Brits who already lived in France (such as Jonathan the director of TEFL Toulouse) already had French residency but for new arrivals the door was firmly shut.
However, as we move into post- COVID 2022, agreements will almost certainly be reached as both countries need each other's workforce. One can easily imagine the introduction of one year extendable contracts for trained, native English speaking EFL teachers in exchange for the same rules for French chefs in Britain, for example.
If I do the TEFL Toulouse + student visa course, what sort of teaching work can I expect?
Foreign students enrolled in French institutions can work for 20 hours a week. Although this doesn't sound like much, that is really not far from a full teaching timetable of contact (ie in class) hours. At around 20 euros an hour, 20 hours would make you 400 euros a week. Most teachers teach a mix of Business English lessons, exam preparation lessons, teaching Young Learners, teaching informally (landlord, neighbours etc). Rents are quite low in Toulouse, eg 400 to 700e a month.
Will I be able to get a contract straight away?
You will probably start off with several contracts – ie hours here and there – from different schools. So you'll need enough to live on for a month or so while you build up a full teaching timetable and then a bit more while you wait to get paid at the end of the month! Of course, you benefit from our lifetime job guidance, and as you will be in Toulouse we have hundreds of contacts, both teachers and language school owners.
Can I do the TEFL Toulouse course and then go and do my student visa French course in another city?
Of course! But you don't get the 15% discount at the Alliance Francaise in Toulouse, or the chance to live in France's most popular student city! Our course + the AF course is sold as a package, avoiding the headache of trying to book French courses on your own while still in your own country. Bordeaux, Montpellier etc are only a few hours on the train from Toulouse.
What if I pay for my TEFL course but then my visa is denied?
Again this would be very rare with the Alliance Francaise in Toulouse, but of course we will give you a full refund of everything you have paid us minus a small 50 euro fee to cover admin work. We will just ask to see written proof of your visa denial. The AF will also have a small cancellation fee to cover their admin costs. Of course if you prefer you can just come anyway to do our course and spend 2 more months in France all as a tourist!
How about housing and bank accounts. Will TEFL Toulouse help me?
Of course. We can help with both of these things, and have a huge network of local ex trainees too.
Important note:
Remember that visas can only be applied for in your home country, and you should leave at least 2 months for them to come through.
Please check with your local French Consulate or Embassy for the latest information and rules