Our trainees are from 18 to 65 years old and come to us from all over the world. One thing they all have in common is they want a rewarding and fulfilling career where there is human contact and they can share their knowledge…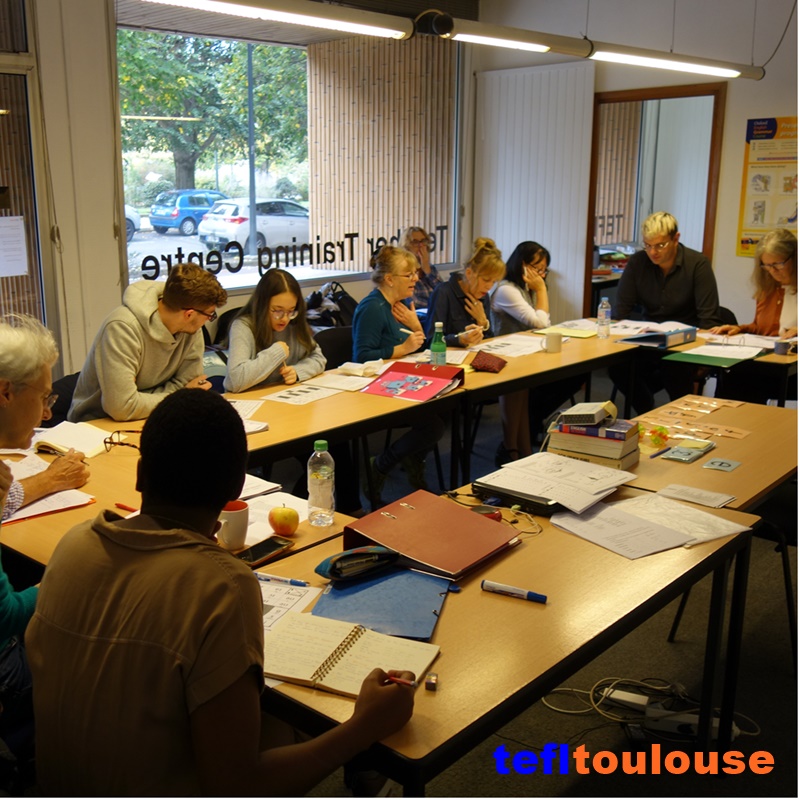 Want to get away from a job in sales or IT
So many TEFL Toulouse trainees were in sales or IT jobs and just felt that life was passing them by…
Looking for a gap year abroad, teach and travel for a year
A lot of trainees in their early 20s want to teach and travel the world for a year before they start on their careers and paying back their loans…
Retired or gite in France, looking for some extra income
Many of our trainees are retired or would like to make some extra income from their Gite in France by offering English lessons or residential weekends / weeks there in the low season
Really love English and want to find out more about it
A huge number of our trainees don't have a career plan but adore English and would love to know more about how it works. Look no further!
Unemployed or made redundant in France, looking for a new start
In these uncertain times even engineers and pilots have very little job security, but English teachers will always be needed, both online (from your own home) and in class
Want a job with flexible hours
Juggling kids, partner works, don't need or want a full time job? You can teach the hours that you like, teaching online from your own home or at the local language school
Graduate of French – can't get a job in France without French qualifications
The course is also perfect for graduates of French or MFL, who can't get work in France due to not having French qualifications. Getting TEFL certified with us means you can integrate seamlessly into French life without having to retrain. Just what you wanted! By the end of the course you already have French and international friends and are well on the way to being integrated into local life, without having to do a thing!
Disillusioned UK schoolteacher looking for a new career abroad
Fed up with discipline problems, paperwork, OFSTED and government priorities all wrong in teaching? How about an easy career change to teaching English in France? Jonathan the director of TEFL Toulouse is an ex UK schoolteacher himself! Our Certificate in TEFL is a qualification to use in different countries, for the rest of your life.
Live the dream
Been putting it off for too long.. the kids have grown up and left now, so I'm free to live my French dream!
Sick of Brexit UK or equivalent
… and other policies and politicians around the world… a lot of our trainees say they just can't take it any more!
Generate extra income running a gite
Why not hold English lessons for the locals in the quiet season?
Canadian, Australian, New Zealander… wondering what to do with their working holiday visa for France
Come and do our course, then teach English in France for a year!  Read more here
Want to earn money to continue travelling
Got the travel bug and want to fund yourself to keep going? Want to get under the skin of cultures and not be a tourist?
French person looking for work in France after years living in UK or US
… your English is excellent and being outgoing, friendly and bilingual you'd now make an excellent teacher. Language schools love having bilingual teachers who can attend meetings and are likely to settle locally and be reliable!
Just want to do an accredited TEFL course in Europe, then teach around the world
Another typical trainee is the person who loves France but doesn't really know Toulouse and South West France and wants to do a TEFL course to go and teach in China or around the world. They have done their sums and realised that because of our well priced accommodation (only about 500 euros a month or even less), and easy flights to Toulouse, they can come here and get qualified in sunny Toulouse, instead of battling it out in a capital city. Clever people!